About Dr. Biplab Dolui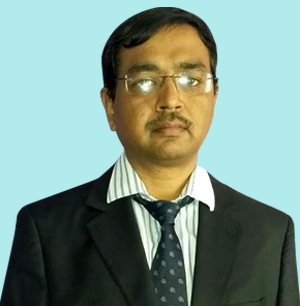 A specialist in Shoulder and Knee Surgery. He was trained in this field by several eminent surgeons of our own Country & Abroad. He is working in Shoulder & Knee Surgery for last 10 yrs. He has brought some world class Arthroscopic & Replacement Surgery to our City.

Our Young Athletes & Geriatric Patients do not need to travel out of our state Arthroscopic & Joint Replacement Surgery. People from other state of Eastern Region & overseas like Bangladesh, Bhutan, and Nepal etc are also consulting him regularly.

Through his excellent skill & vast experience, he has the ability to give best possible outcome at an affordable cost.

Dr. Dolui has had a brilliant Academic Record, Awarded several Academic Prizes throughout his Academic career.
Education
Dr. Dolui Graduated from Calcutta National Medical College, Kolkata. He did MS (Orthopaedics) from Calcutta Medical College subsequently. Then he travelled to other part of our country for training in Shoulder & Knee Surgery. After getting good amount of training he went to Paris for further super specialty training. Finally he was Awarded Fellowship by Association of French Traumatology & Sports Surgery.

He has also worked as an assistant Professor in Orthopaedics at NRS Medical College, Kolkata for nearly 5 years.